Maui Rentals on the Beach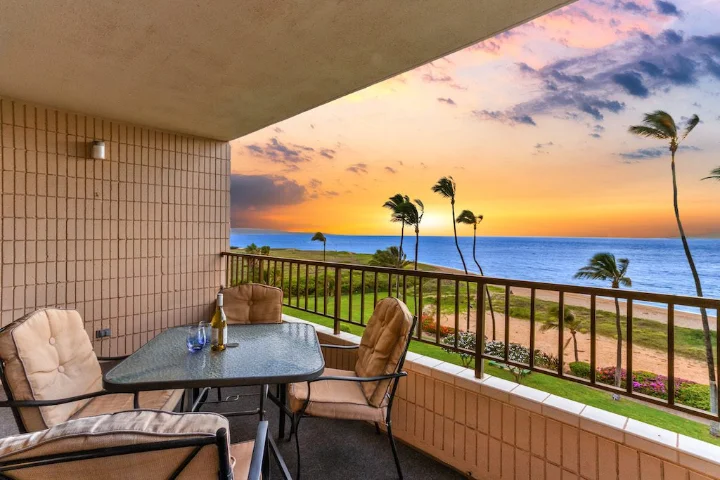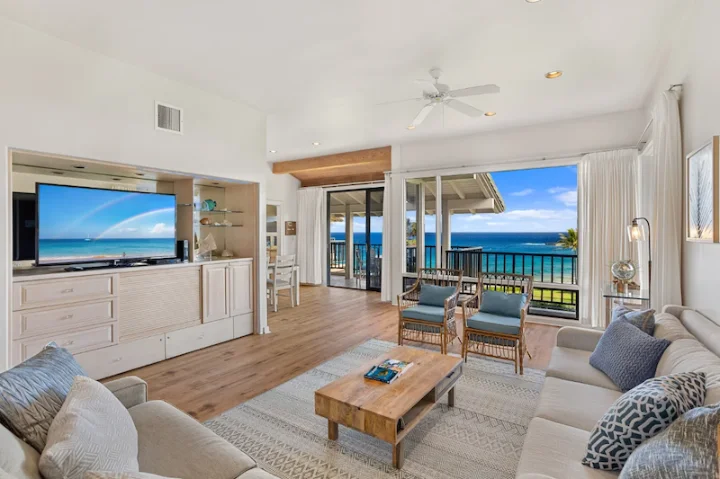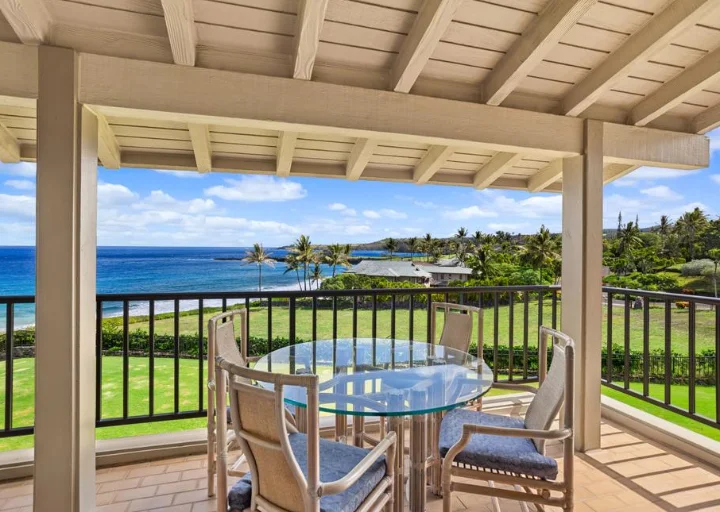 Discover Beachfront Rentals
So close to the deep blue that you can smell the salt in the air, hear the waves lapping the shore and feel the breeze on your face...that's what it feels like when you book a beachfront escape to The Valley Isle with Maui Rental Group. Mere steps from sinking your feet into the soft sand, a beachfront condo rental put the Pacific right out your back door where the shores of Maui are instantly accessible.
Whether on a romantic island retreat or an epic family vacation, you'll discover fun adventures and make lasting memories at every turn with a beachfront vacation rental. Greet the morning with a sunrise stroll along the coast. Spend languid days soaking up the sun on the shore, building sandcastles with the kids and swimming in the blue hued waters of the ocean. Grab a surfboard or bodyboard and ride the waves. Don't know how to surf? No problem! Plenty of surf schools set up right on the beach with private and group beginner lessons that will have you feeling like a pro in no time. In the evening, take in one of Maui's magnificent sunsets right on the sand. Shades of pink, orange and purple line the sky, marking the end of a magical day on the island.
From intimate condo complexes to luxury resorts, Maui Rental Group has the perfect beachfront vacation condo rental for you. Discover rolling green golf courses, sparkling community pools, ball courts and picnic grilling areas, all surrounded by swaying palm trees and tropical flora. Inside each of our well-appointed condos you'll find complete comfort. From fully-furnished lanais made for alfresco dining to plush ensuite bedrooms to entertaining living spaces and fully kitchens, all of our vacation rentals are designed for rest and rejuvenation.
Experience the best of Maui and book your Maui Rental Group vacation condo in paradise today!
Additional Information
Take in the beauty of the island with a stroll on the beach
Schedule a surfing lesson
Book a snorkeling tour
Charter a sailing sunset cruise
Book Your Favorite Beachfront Condo Rental In Maui, Hawaii