Community Pool Vacation Rentals In Maui, HI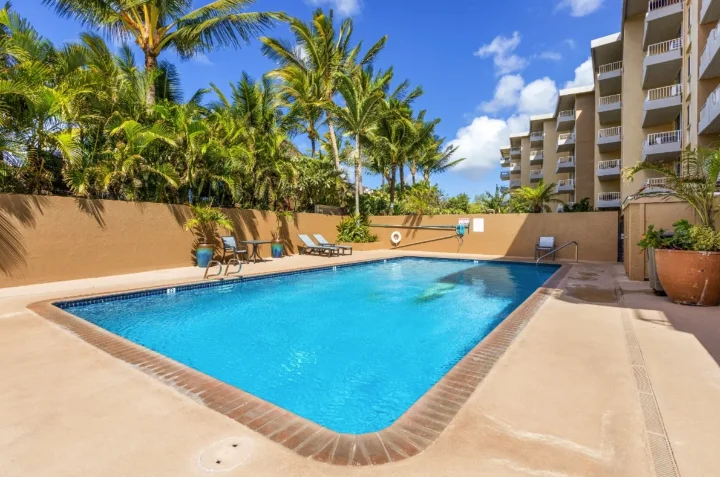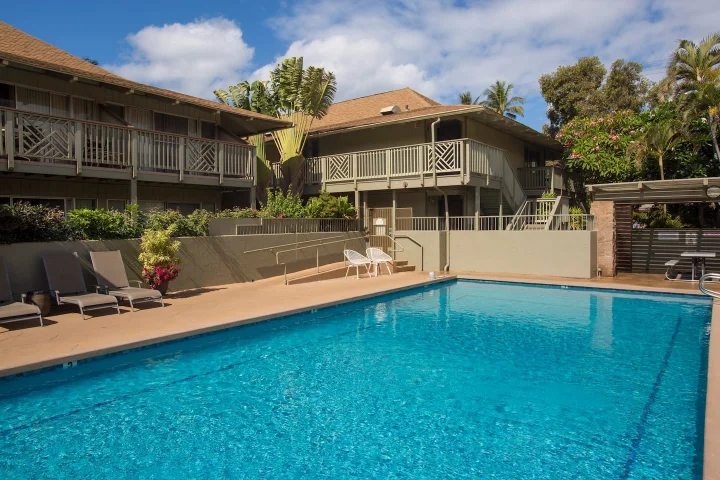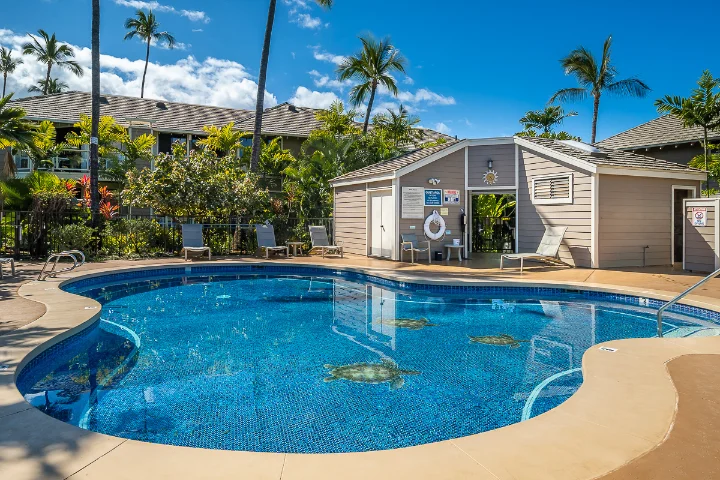 Discover Community Pool Rentals
Lounging poolside soaking up the sunshine while the kids play Marco Polo, cooling off with a refreshing dip or starting the day with a few laps...a vacation just feels more like vacation when there's a pool involved. Dreamy days and fun memories are waiting to be experienced when you book a vacation rental with a community pool.
From Kapalua to Wailea, Maui Rental Group invites you to rejuvenate poolside along Maui's western coast. From sprawling resorts with views of championship golf courses to delightful complexes mere steps from the surf, you'll discover the perfect vacation condo for you whether on a romantic retreat or fun family getaway.
Book a vacation condo with access to a community pool and greet each morning with a swim as the sun warms up the Pacific shoreline. Grab your beach chairs or board and head down to the soft sand and blue water to spend the day riding the waves, splashing in the surf and strolling the beach. Or take to the complex's tennis courts to work on your serve game. Afterward, jump into the pool and cool off from the heat of the day. Grab a poolside tropical drink and relax in the gentle breeze under the palm trees. Guest-use barbeque grills and picnic areas surrounded by a lush landscape offer the perfect spot for an alfresco dinner under a painted Hawaiian sunset sky.
When you book your Maui, HI adventure with Maui Rental Group you can rest assured that you'll be treated to plush comfort and fantastic amenities. Spacious floor plans, cozy bedding, full kitchens and private lanais invite you to relax and rejuvenate.
Make your dream vacation to Maui an epic one and book your Hawaiian getaway with a community pool today!
Additional Information
Start your mornings with a sunrise swim
Lounge poolside and soak up the sunshine
Play Marco Polo with the kids
Enjoy an evening sunset swim
Book Your Favorite Condo With A Community Pool In Maui, Hawaii